Covishield V/S Covaxin
Posted by SUDHAKAR AYUR LAB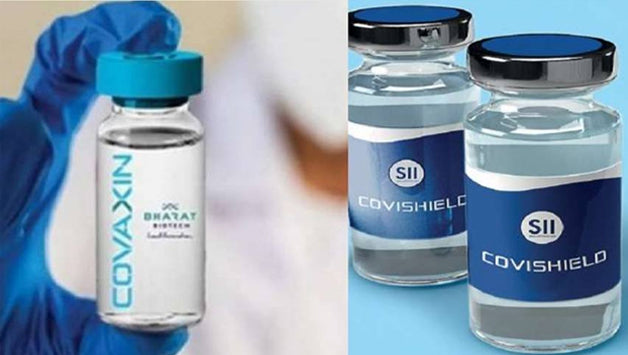 Covishield and Covaxin are the two vaccines available in India right now. Although there is no choice with the citizens to choose the vaccine they want but that does not mean they aren't different. The two vaccines are different from each other on many levels. And here are all the differences need to know.
Developer
Bharat Biotech International Ltd of Hyderabad developed Covaxin in collaboration with the Indian Council of Medical Research (ICMR) and the National Institute of Virology (NIV).
The Oxford-AstraZeneca company produced Covishield, which is manufactured by the Serum Institute of India (SII).
How are they made?
Covaxin and Covishield are two vaccines that use inactive/modified strains of the virus to make them.
Though Covishield is a viral vector vaccine that uses an adenovirus found in Chimpanzees, ChAD0x1, to deliver spike proteins and mount a tolerable immune response in response to a live virus and is manufactured and marketed by Serum Institute of India.
Covaxin, on the other hand, is a conventional vaccine that uses an inactive viral strain. It employs a dead virus to elicit an immune response.
How many doses should you take?
Both COVID-19 vaccines should be administered in the muscles (intramuscularly), preferably in the upper arm, and in two doses, as with most other vaccines.
To finish the vaccination schedule, you must take two doses of the same vaccine (Covishield or Covaxin). This is because the body does not develop an effective immune response until 2–3 weeks after the second dose.
The plan for the second dose is as follows:
After the first dose, Covishield is given for 6 to 8 weeks (42 to 56 days).
Covaxin is given every 4 to 6 weeks (28 to 48 days) after the first dose.
Efficacy
Covishield has a 70% average efficacy rating. When administered as a half dose followed by a full dose a month later, it can reach over 90%.
In the second interim study, Covaxin was found to be 78 percent effective against 'severe Covid-19 disease' and 100 percent effective against 'severe Covid-19 disease.'
Approvals
Covaxin has been given a restricted-use authorization in clinical trial form, while Covishield has been given a restricted-use authorization in emergency scenarios that will theoretically protect people aged 18 and over from coronavirus infection.
However, the Drugs Controller General of India (DGCI) has yet to issue any of the vaccines a commercial use authorization clearance.
Effectiveness against new mutants
Although vaccinations aren't the holy grail for fully eradicating the virus, it has been discovered that Covaxin is much more successful in reducing infectivity and demonstrating strong resilience to younger, contagious strains, such as the UK strain related to several cases.
Experts have also stated that the best way to defeat and avoid the proliferation of new mutant strains and variants is to vaccinate with any available vaccine. As a result, people can get jabbed wherever they can.
Side-effects
Pressure at the injection site, tenderness, fever, chills, and nausea are among the most common side effects reported with vaccines. In a few occasions, headaches, stomach pain, dizziness, and tremors were also observed.
The use of Covishield has prompted the most debates recently, with many countries calling for a temporary end to its use after certain individuals formed blood clots after using it. Neurological complications have been identified in very rare cases.
Complications from Covaxin are yet to be recorded. However, early recommendations indicated that the vaccine was less effective for pregnant mothers (who cannot yet be jabbed), people with some comorbidities, and people on blood thinners.
Both Covaxin and Covishield perform well to reduce the incidence of symptomatic infections, their severity, and mortality, which is a big issue we are currently dealing with. As a result, getting vaccinated as soon as possible and practicing COVID-appropriate behavior are important.
Collection 2019
Sale 70% Off
Title for image