Which Covid vaccine is safe?
Posted by SUDHAKAR AYUR LAB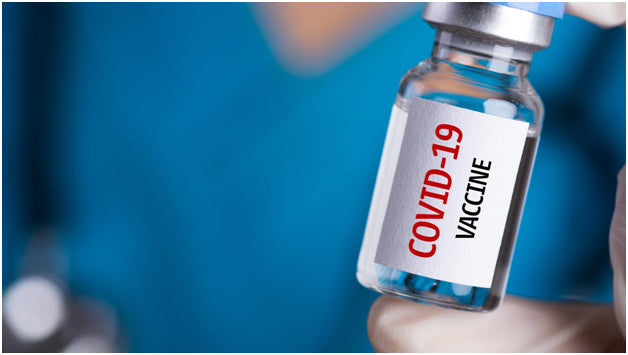 The second covid wave has it us hard in the year 2021 but in this same year India started its vaccination program. There were two vaccines- Covishield and Covaxin that were approved in India and were given to the citizens. Recently, a Russian vaccine got approved, it is called Sputnik V and will probably be available from the next quarter.
As there are two vaccines available and another will be in few months. People are really concerned about which one is safe and which is not. Although there is no choice given to citizens about which vaccine they would like to take but there is still a fear among people. So here is all you need to know about these vaccines and how safe they actually are.
Covaxin
Covaxin is an inactivated vaccine, because it is made up of coronaviruses that have been destroyed, making it safe to administer into the bloodstream. Immune cells will also recognise the dead virus after it has been administered, causing the immune system to produce antibodies against the pandemic virus.
The two doses are separated by four weeks. The vaccine can be kept at temperatures ranging from 2 to 8 degrees Celsius. According to preliminary evidence from the vaccine's phase 3 trial, it has an effectiveness rate of 81 percent.
Though the third phase of the trial was already ongoing, India's regulators granted the vaccine an emergency approval in January, prompting skepticism and concerns from experts. Covaxin was defended by both the manufacturer and the FDA, who said it was "healthy and offers a strong immune response."
Covishield
The Serum Institute of India, the world's biggest vaccine producer, is producing the Oxford-AstraZeneca vaccine locally. A mutated strain of a common cold virus (known as an adenovirus) from chimps is used to create the vaccine. It has been altered to resemble coronavirus, despite the fact that it cannot cause disease.
The Oxford-AstraZeneca vaccine was shown to be 90 percent safe in international clinical trials where patients were administered a half dose and then a full dose. However, unpublished evidence shows that spacing the first and second doses apart increases the vaccine's cumulative effectiveness; in a subgroup offered the vaccine this way, the vaccine was found to be 70% effective after the first dose.
Sputnik V
The vaccine, created by the Gamaleya Institute in Moscow, caused some concern when it was first carried out before the final trial results were published.
However, scientists say that its advantages have now been proven.
It employs a harmless cold-type virus as a courier to carry a small fragment of the coronavirus to the body.By exposing the body to a portion of the virus's genetic code in this manner, it will learn to recognize the threat and fend it off without being sick.
The body begins to develop antibodies that are specifically targeted to the coronavirus after being vaccinated. This ensures that as the immune system comes into contact with coronavirus for the first time, it will be ready to combat it.
It can be stored at temperatures ranging from 2 to 8 degrees Celsius (a regular fridge is about 3-5 degrees Celsius), making it more convenient to transport and store.
Collection 2019
Sale 70% Off
Title for image